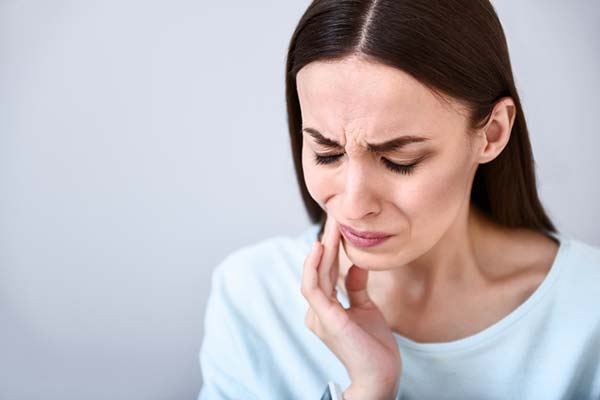 Have you or your child ever needed emergency dental work? Whether it's extreme pain, unexplained tooth pain, or a traumatic accident leaving you with a loose, broken, or missing tooth, dental emergencies are never fun. No matter what the case may be, Murray Hill Dental is here for you as a top-tier emergency dental office.
Handling Emergency Dental Work
In many cases, people think to go straight to an emergency room of a hospital when something like a major tooth issue happens. However, unless there is a significant trauma beyond tooth damage, such as a broken jaw, ER doctors are rarely equipped with the proper tools and training to effectively treat the problem.
If you do attempt to go the emergency room, they typically advise the patient to see a dentist as soon as possible and send you home with some medication to ease the pain. Then, most family dental offices would see the patient, assess the situation, and then refer you to an oral surgeon at a different office, if necessary. That could total up to three different doctors and medical visits, the price of which can add up quickly.
To save a trip and the hassle, Murray Hill Dental provides essential services for your emergency dental work. That way, if you do require an emergency dental office equipped with trusted dental professionals, we have the experts on-hand to meet your needs.
If you're in need of an emergency dentist in Columbus, Ohio, contact any of our Murray Hill Dental offices in West Columbus, Westerville, or New Albany and we'll be sure to get you right back to your radiant smile.
How Do I Know if I'm in Need of an Emergency Dentist?
Typically, the need to schedule an emergency dentist appointment will arise from some type of trauma or condition. If you're experiencing anything out of the ordinary, such as intense pain in your teeth or jaw, it's best to schedule an appointment with your dentist first. We'll then perform a routine exam to find the cause of the discomfort and refer you to our oral surgeon, only when an emergency extraction is absolutely necessary.
Once that happens, you'll have a chance to sit down with the surgeon and discuss your plan of action. The process and procedure are thoroughly explained, step by step, and carefully planned to match your restoration needs.
If your symptoms don't match those requiring emergency dental work, Murray Hill Dental offers a variety of other services to patients of all ages.
What Types of Emergency Dental Work and Procedures Do Oral Surgeons Perform?
Oral surgeons combine the practice of dentistry and traditional medicine. Procedures they perform include:
Emergency extractions
Removal of damaged teeth
Other reconstructive and cosmetic surgeries
While they do perform cosmetic surgery, the focus for most oral surgeons is to restore a patient's quality of life. Beyond that, ensuring their appearance and function is back to their original states is incredibly important as well.
---
Ready to Schedule an Appointment at Our Columbus Emergency Dental Office?
Contact us today if you're in need of an emergency dentist in Columbus, experiencing intense oral pain, or even if it's time for a routine checkup. We're always happy to see new faces!
---
Ready to Schedule an Appointment?
Appointments are available to fit your schedule. We welcome new patients!
---
Murray Hill Dental Locations