Your Go-To New Albany, Ohio Dentist
If you are a New Albany resident who has been typing "dentist near me" into your favorite browser, you are now in the right spot. Our New Albany dentist office allows us to conveniently serve residents of the Westerville, New Albany, and Worthington communities. We are always happy to see new patients, whether you need a regular check-up, sleep apnea treatment, or Invisalign. Contact us to schedule an appointment at Murray Hill New Albany today!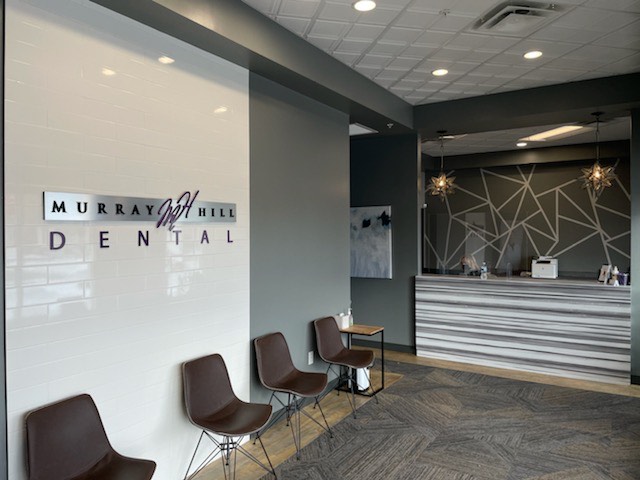 Our Location Will End Your Search for "Dental Offices Near Me in New Albany"
New Albany is a beautiful suburb of Columbus that is home to many great parks and businesses. Whether you've been a resident of the area for a lifetime or are new to it, we would love to see you in our New Albany dentist's office! Our space is located near Hamilton Road at 4878 Thompson Road.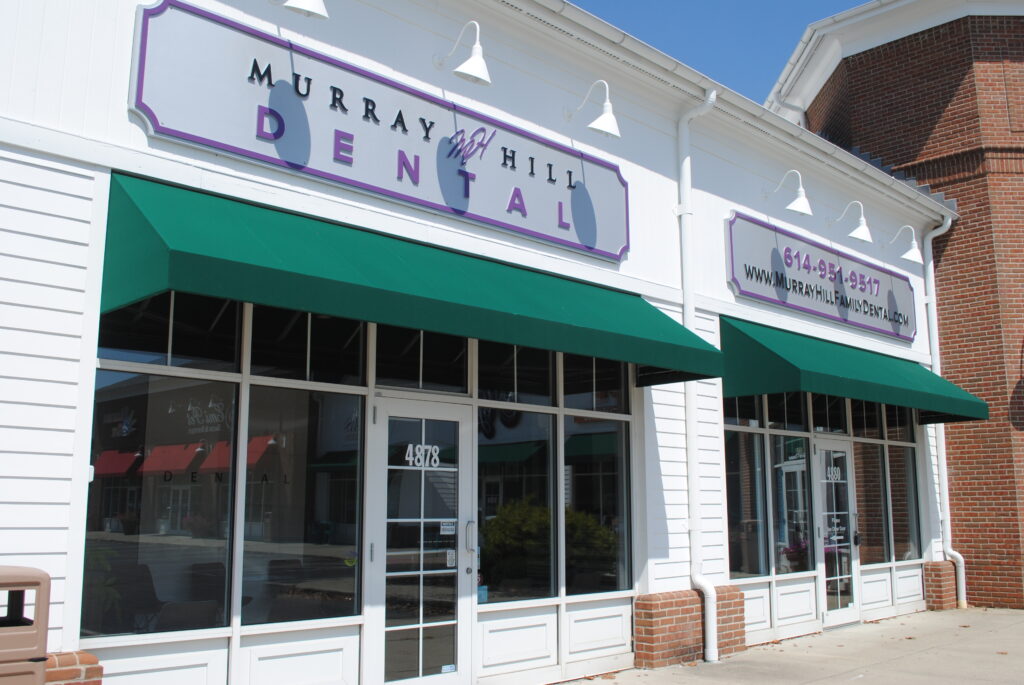 Also, our New Albany, Ohio dentist's office is part of a plaza that is filled with delicious food options. You'll know you're in the right place when you see:
Aerial Wine Boutique
Messe Mediterranean Café
Donna's Delicious Dozen
Hamilton's Pub
Be sure to stop into any of these places before or following your appointment. Just don't forget to brush and floss afterward!
FAQs About Our New Albany Dentist Office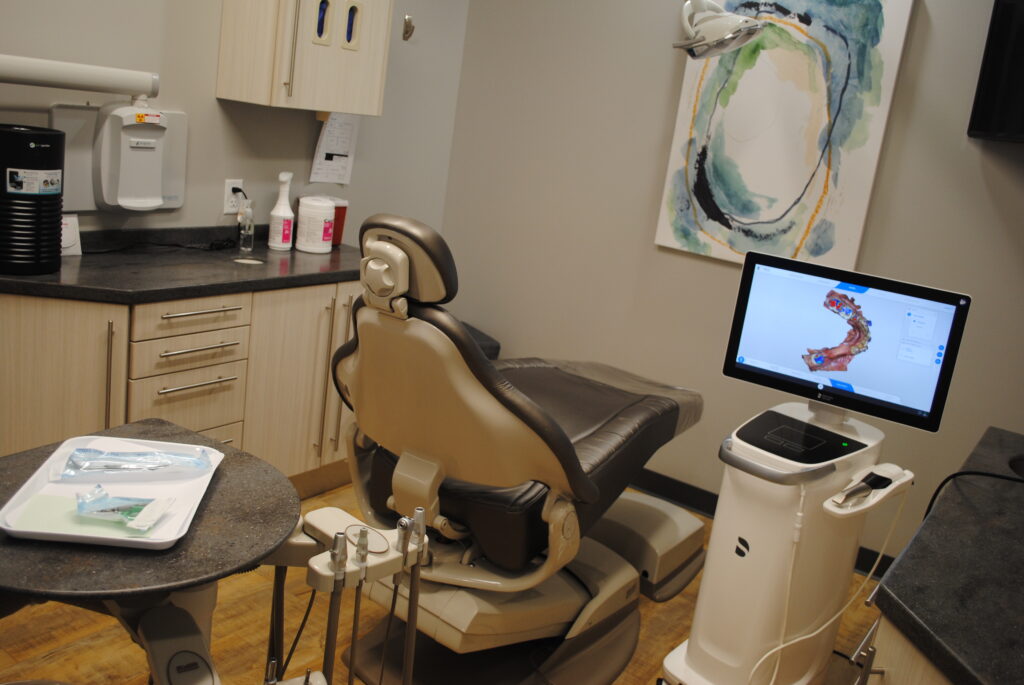 Before officially concluding your search for a dental office near me, it's worth checking out our FAQs. Here are some common questions we receive along with our answers that will help you make an informed decision for your dental care.
What is your address?
4878 Thompson Rd
Columbus, OH 43230
614-951-9517
What are your hours of operation?
At our dental office near you, we have the following hours of operation:
Sunday – Closed
Monday – 9 a.m. – 5 p.m.
Tuesday – 9 a.m. – 5 p.m.
Wednesday – 9 a.m. – 5 p.m.
Thursday – 9 a.m. – 5 p.m.
Friday – Closed
Saturday – Closed
What other cities do you serve?
Sunbury
Alexandria
Reynoldsburg
Westerville
Johnstown
Blacklick
Gahanna
And more!
What is the parking like?
Since our New Albany, Ohio dentist's office is located in a plaza, there are plenty of places to park near our office. Be sure to look out for signs that indicate parking for certain establishments, but you should be able to find a spot out front or nearby.
Dental Services at Our New Albany Dentist Office
At Murray Hill Dental, we provide a full range of general and cosmetic dental services for families, children, and adults in New Albany, Ohio. Some of our most popular services at our state-of-the-art dentist office include:
Sedation Dentistry
Sedation dentistry makes receiving dental treatment a relaxing and anxiety-free experience. With sedation dentistry, dental procedures that used to be a two-week process now only require one visit to our dentist office.
CEREC Crowns
At our New Albany cosmetic dentist office, CEREC crowns can be created and placed in one visit. Designed to be as painless as possible, CEREC crowns are the ideal choice for large cavities or simply to improve the appearance, shape, or alignment of your teeth.
Teeth Whitening
Murray Hill's dental office in New Albany provides non-invasive cosmetic teeth whitening treatment to enhance the color of natural tooth enamel. Our cosmetic dentist office uses Phillips Zoom whitening – the number one patient-requested professional whitening brand.
Pediatric Dentistry
As your family dentist in New Albany, we offer a wide range of pediatric dental services for children and teenagers. It's our mission to ensure every child is properly educated on oral health and is confident with their smile. As your child progresses through the different stages of life, their teeth will also go through stages and change. It is important to schedule regular pediatric dental checkups in order to anticipate each change and ensure continued development and a beautiful smile!
Invisalign
There are many options available for straightening your teeth, but none is as convenient and leaves you feeling as confident as Invisalign. Invisalign is a discreet and easy way to straighten your teeth. Start the process by scheduling a consultation with one of our cosmetic dentists. If you've been searching for a "dentist near me that does Invisalign," look no further!
We also have a number of other dental services available to our New Albany patients. Contact our office at 614-951-9517 or learn more with the link below!
Why Choose Murray Hill Dental as Your New Albany Family Dentist?
At Murray Hill Dental, our dentists are ready to serve the residents of the New Albany area, along with nearby Gahanna, Blacklick, Johnstown, and Pataskala. Our team of dentists has years of experience providing dedicated and experienced dental care.
When you choose Murray Hill Dental as your New Albany dental office, you can expect to be treated like family. We take the time to recognize each of our patient's needs and goals, allowing us to build relationships with them based on trust and confidence. Furthermore, we take pride in providing quality care to every patient who chooses us to be their family dentist.
In addition to our New Albany dentist office, we have two other family dental offices in the Columbus area. All of our offices are equipped with the latest technology to provide our patients with superior dental care.
Schedule an Appointment at Our New Albany Dental Office
Looking for a family dentist or cosmetic dentist in the New Albany area? If so, schedule an appointment at Murray Hill Dental today! You can rely on us to deliver expert dental care in a welcoming dental office environment.