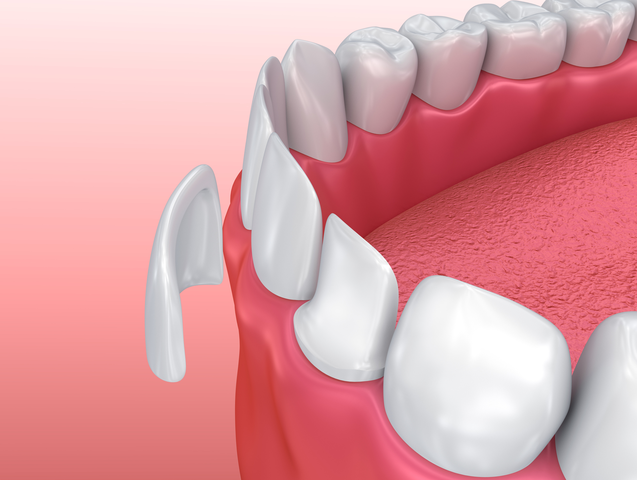 Porcelain veneers, or dental veneers, provide a long-lasting option to enhance smiles and correct minimally damaged, crooked and/or stained teeth. Getting veneers is a cosmetic procedure that helps mask any inconsistencies you may be unhappy with in your teeth. The procedure is simple, non-invasive, and virtually pain-free.
If you're searching for a dentist who does veneers in Columbus, Ohio, Murray Hill Dental is the practice for you. By selecting Murray Hill Dental, you're not only choosing the best dentist for veneers in Columbus, but you're choosing quality dentistry supplied alongside comfortable care. Contact us today to get started on your cosmetic veneers!
What Are the Benefits of Dental Veneers?
Looking for a simple fix that offers benefits that last? Choose Murray Hill Dental because we believe we're the best dentists for veneers. Porcelain veneers are a simple way to cosmetically repair your teeth while retaining a natural appearance. Dental veneers can help fix a number of issues, with the most commonly including:
Chipped or broken teeth
Discolored teeth
Gaps in teeth
Misaligned, irregularly shaped, or uneven teeth
Worn down teeth
In many instances, porcelain veneers serve as a great alternative to crowns. They are much more conservative than crowns, and when placed properly, tend to last many years following the procedure. When selecting Murray Hill Dental for your porcelain veneers, you'll receive the exceptional and enthusiastic care we give to all of our patients.
How Do Porcelain Veneers Work?
The process for completing dental veneers typically only takes one office visit. Dr. Brown will first take an impression of your teeth, which is then used to develop your personalized porcelain veneers.
Next, the cosmetic veneers are placed and examined to ensure the shape, fit, color, and size matches the rest of your teeth. If any changes are need, the cosmetic veneers can be trimmed to fit perfectly with your smile.
Once your porcelain veneers are set, you're ready to go! In the following few weeks you'll be adjusting to the new feeling on your teeth, and during this time it's crucial to keep up with strict, daily dental cleaning – both brushing and flossing. Dr. Brown may want to see you for a follow-up check-in to make sure everything has settled properly.
Beyond Porcelain Veneers – Additional Murray Hill Dental Services
In addition to being your Columbus dentist who does veneers, we also offer a variety of dental services for both children and adults. We continue to offer the best technology in all of our offices in order to ensure that our patients are receiving the best quality of care. At Murray Hill Dental, we supply the following services:
Check out our full list of dental services and become a part of the Murray Hill Dental family today!
---
Ready to Schedule an Appointment with the Best Dentist for Veneers?
Murray Hill Dental is proud to serve the Columbus area and is looking forward to being a part of your dental journey! If you're ready to discuss porcelain veneers for your teeth, contact us today! Appointments are available to fit your schedule.
Murray Hill Dental Locations