The Murray Hill Dental team welcomes the opportunity of serving you, your family and friends. Their dedication and advanced training ensures the best possible dental care within a relaxed and stress-free environment. Please take a few moments to get to know our caring dental professionals in Galloway.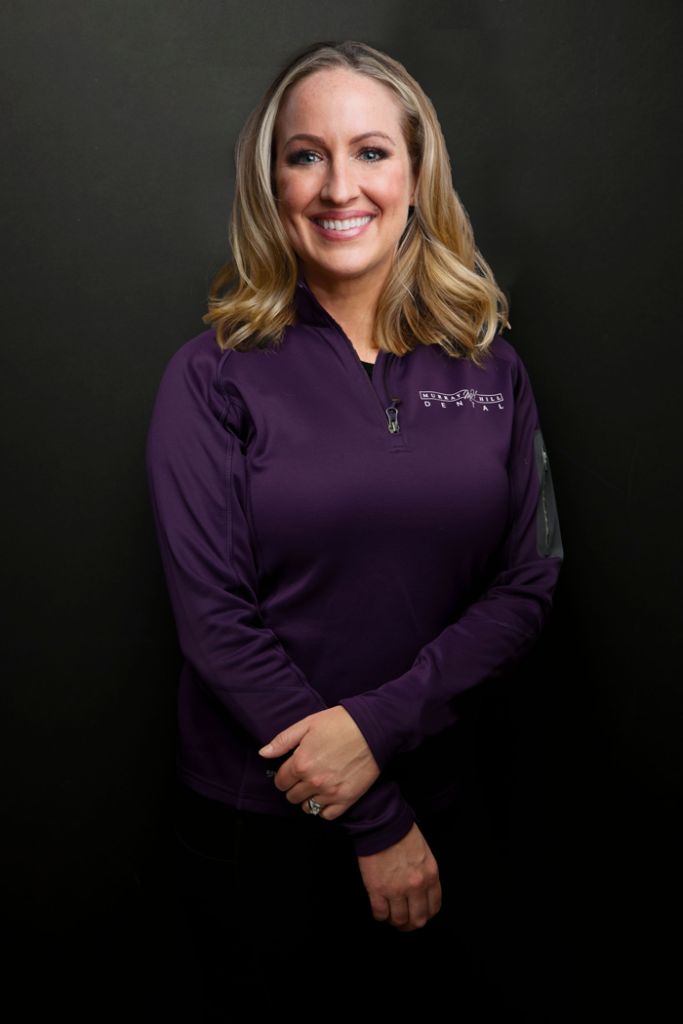 MELISSA BROWN, DDS, FAGD, D. ABDSM
Melissa Brown, DDS, FAGD, D. ABDSM is the founder of Murray Hill Dental. She enthusiastically shares her love of dentistry with all her patients and brings a caring perspective to their general dental needs. A native of Columbus, Ohio, Dr. Brown earned her undergraduate degree in Zoology from Miami University in 1996, and her DDS from the Ohio State University College of Dentistry in 2004.
Dr. Brown is a member of the following associations:
Academy of General Dentistry
American Academy for Oral Systemic Health
American Dental Association
CEREC Mentor Group – Visiting Faculty
Diplomate, American Board of Dental Sleep Medicine
Columbus Dental Society
Dawson Alumni Association
Ohio Dental Association
Seattle Study Club
Currently, Dr. Brown resides in Clintonville with her husband Troy, her two pugs Dobey-Wan PUGnobi and Uncle Baby Billy, and two French Bulldogs Tootsie LaRue, and Crash BandiKIRBY. In her spare time she enjoys running, paddle boarding, and yoga.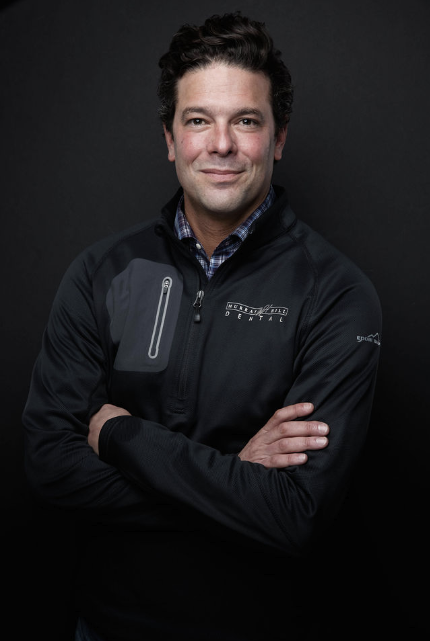 TROY, DIRECTOR OF GROWTH
Murray Hill Dental – West Columbus and Westerville
Troy has been involved in the dental field since 2005. He served as a Regional Manager for Mercer Advisors, a dental consulting and financial advising company, and has also "learned by osmosis" about dentistry from his wife, Dr. Brown.
A college baseball player at Indiana University, Troy received his undergraduate degree in history and political science in 2001. A Grandview, Ohio native, Troy currently lives in Clintonville.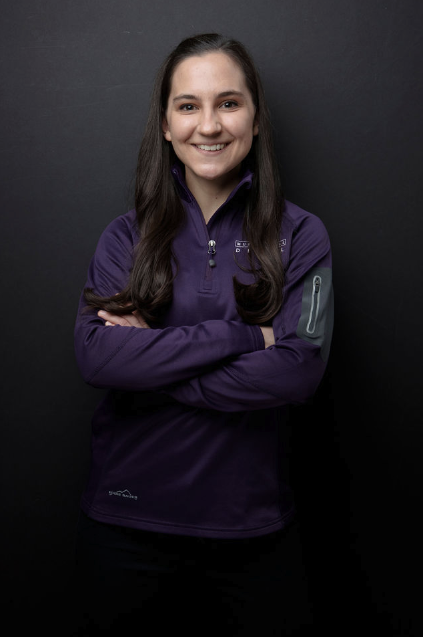 DR. FRIMENKO, ASSOCIATE DOCTOR
Murray Hill Dental – West Columbus and Westerville
Dr. Katherine Frimenko completed her undergraduate degree at Northwestern University in biology and psychology and earned her Doctor of Dental Surgery from The University of Michigan. Excited to continue advancing her clinical skills, Dr. Frimenko pursued post-graduate education at The Ohio State University General Practice Residency where she served as chief dental resident. She received advanced clinical training in all phases of dental care including treatment planning, surgery, pediatrics, anesthesia, and hospital dentistry. Dr. Frimenko also enjoys mentoring dental students and has taught at The OSU College of Dentistry. She is passionate about providing comprehensive and compassionate dental care and working with patients to help them achieve oral health and smiles they love. Dr. Frimenko is committed to staying updated on dental technology and techniques through continuing education courses in order to offer the highest level of care to all patients. She is a member of the American Dental Association, the Ohio Dental Association, the Columbus Dental Society, and the American Association of Women Dentists. Outside of the dental office, you can find Dr. Frimenko exploring running and hiking trails with her family and friends or enjoying a cup of coffee around town.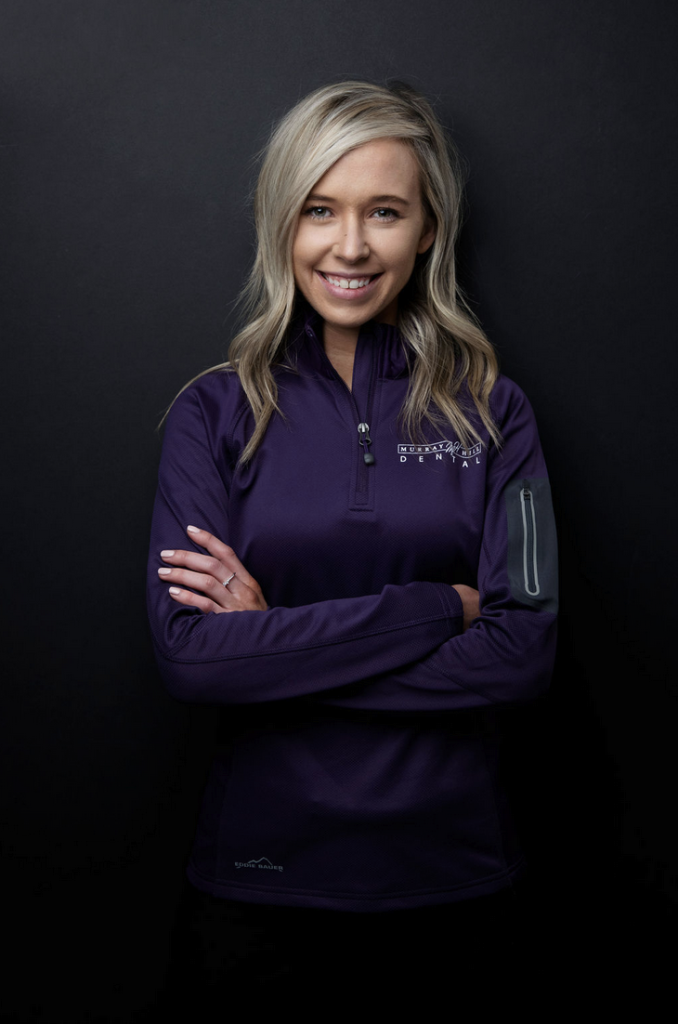 DR. ABIGAIL SIMMONS, ASSOCIATE DOCTOR
Murray Hill Dental – West Columbus and Westerville
Dr. Abigail Simmons grew up in the northern Columbus suburb of Worthington, Ohio. She completed her undergraduate degree in Psychology at the Ohio State University in 2015, where she participated in a service trip to Nicaragua to provide dental services to those in need. Dr. Simmons graduated cum laude from OSU College of Dentistry in 2021.
Her interest in dentistry goes as far back as when she was seven years old and dressed up as a dentist for Halloween, and continued to evolve as she worked for local periodontist beginning in college. From her experiences in the office, Dr. Simmons developed a special interest in periodontal health and a passion for providing the best possible care to every patient. Dr. Simmons is committed to enhancing her comprehensive patient care through continuing education.
When she's not in the dental office, she enjoys traveling, spending time with her family, and going on adventures with her beloved German Shepherd, Fin.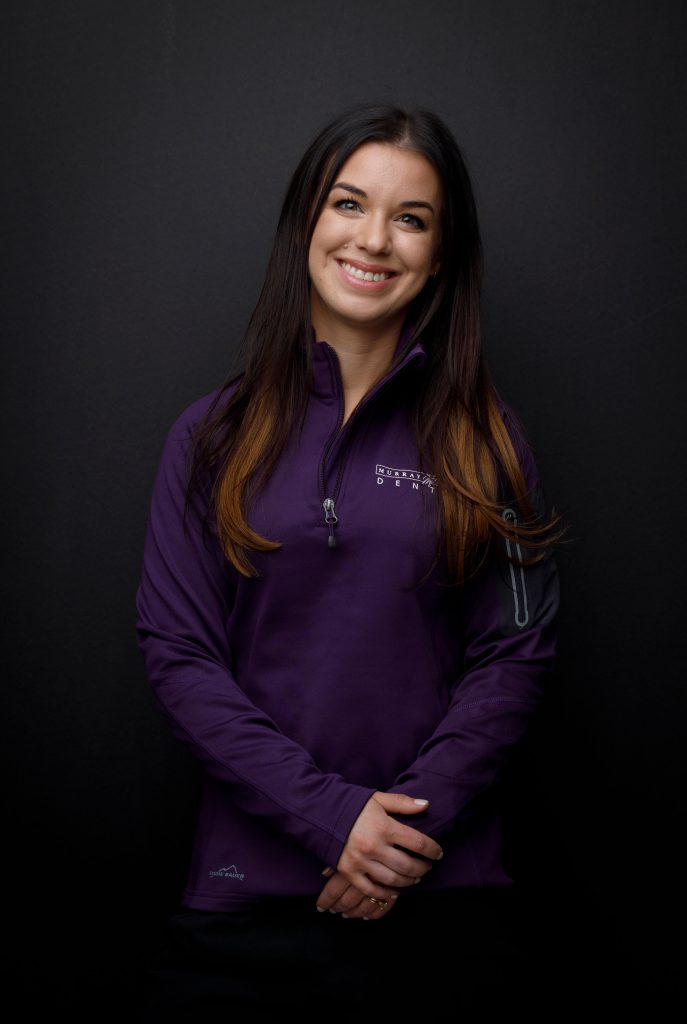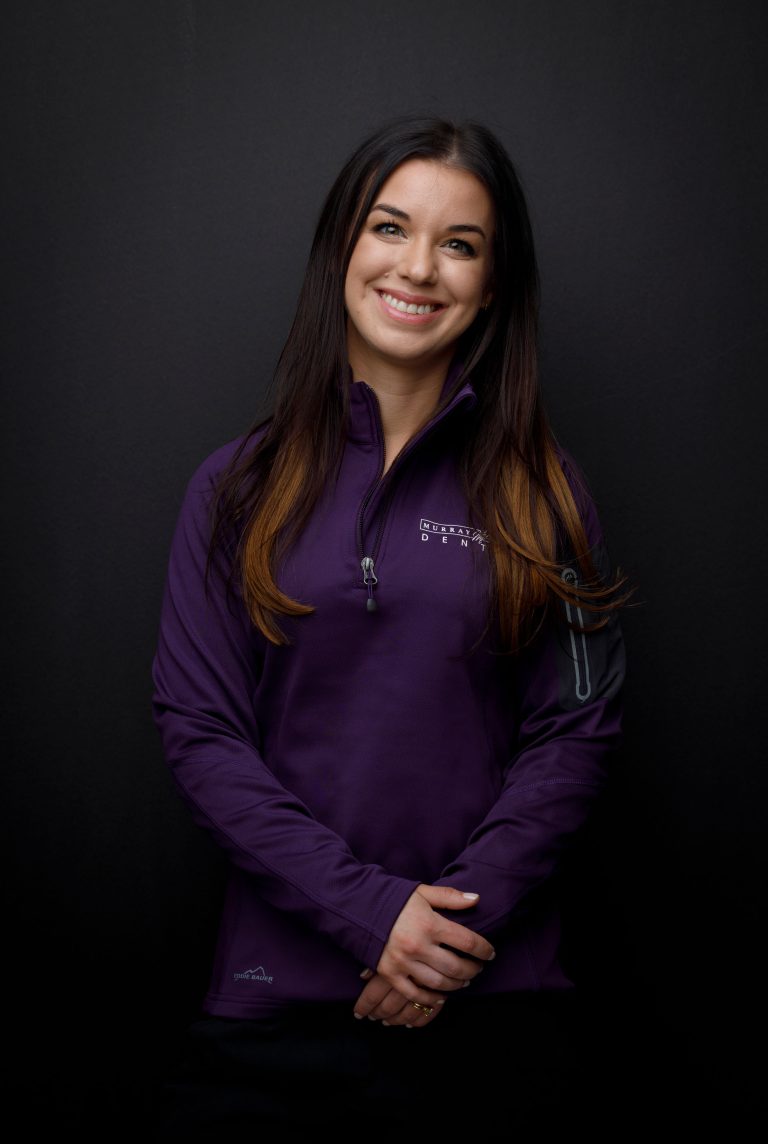 DR. ANNA MARSCHALK
Dr. Anna (Nissen) Marschalk is originally from Toledo, Ohio and has lived in Columbus, Ohio her entire adult life with the exception of a brief two-year interlude in Pittsburgh, Pennsylvania. Dr. Anna received her Bachelor of Science in Zoology from The Ohio State University in 2015 and continued on to receive her Doctor of Dental Surgery from The Ohio State University in 2019, graduating Magna Cum Laude at the top of her class.
Dr. Anna firmly believes that a visit to the dentist can be an exciting, entertaining, and most importantly, a comfortable experience for everyone! No matter whether a patient is interested in enhancing their smile with veneers or has an urgent toothache, Dr. Anna strives to put all her patients at ease and provide gentle, compassionate, and efficient care. Dr. Anna feels that oral health is absolutely key to an individual's overall wellbeing and works closely with each patient to create a comprehensive and customized treatment plan to elevate their oral health to the highest possible standard. Dr. Anna loves helping patients and always has fun doing it!
Dr. Anna lives in Clintonville with her husband Nick, an infectious disease physician at The Ohio State University Medical Center, and their Golden Retriever, Biscuit. When not in the office, Dr. Anna loves working out — she is a Pure Barre enthusiast and Peloton addict. Dr. Anna is also shamelessly a die-hard Taylor Swift fan!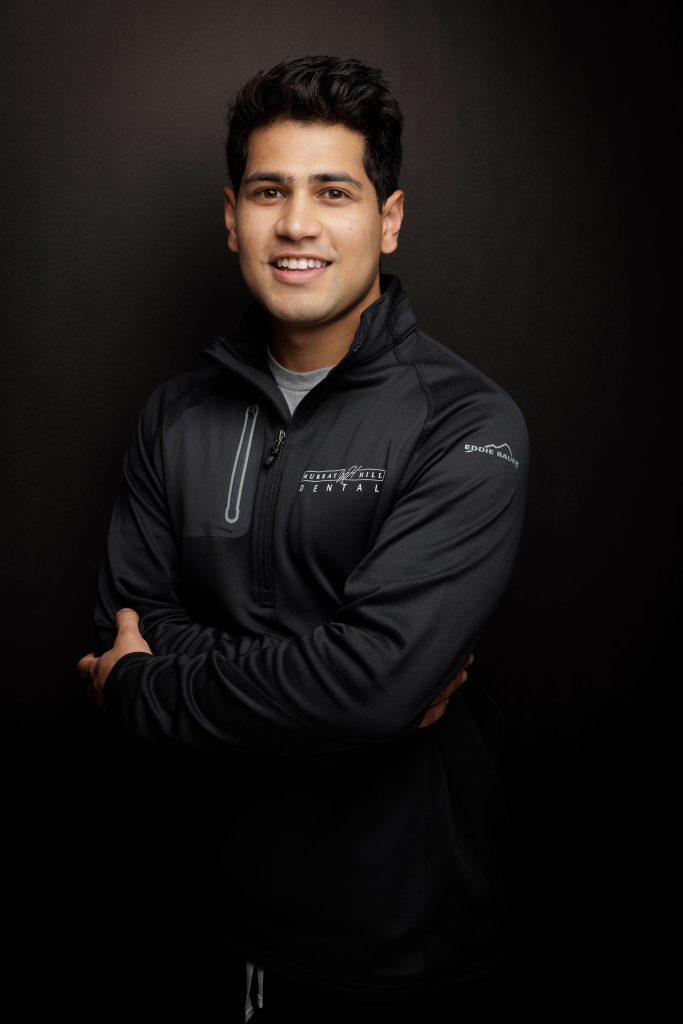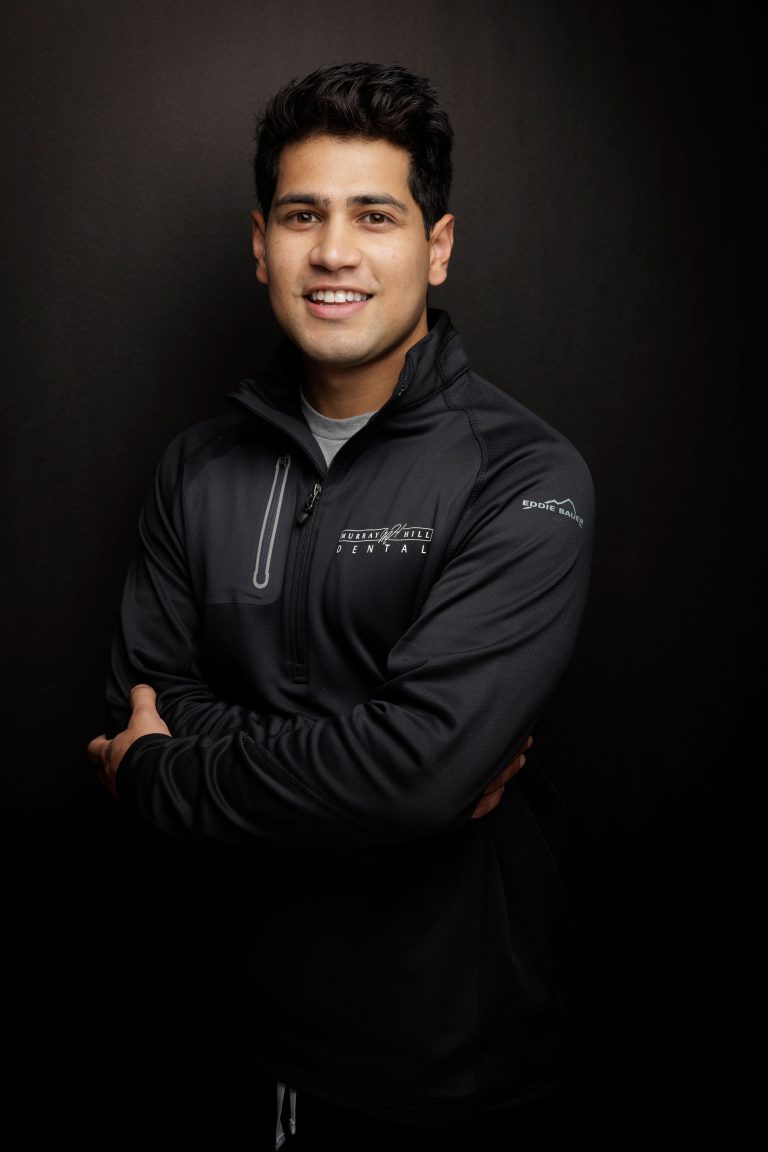 DR. RISHAV BANERJEE
Dr. Rishav Banerjee was born and raised in suburbs of Cleveland, OH. He completed his Bachelor of Science in 2017 from Miami University, where he graduated with a degree in Biology and Neuroscience. Dr. Banerjee then pursued his Doctor of Dental Surgery at The Ohio University College of Dentistry, and graduated in 2022.
His interest in pursuing a career in dentistry is attributed to his parents. His mother, an OBGYN physician, and father, a retired cancer biologist, provided great examples of careers in healthcare. He chose dentistry because of the immediate impact it can make on patient's overall well-being and perception of themselves. Dr. Banerjee is committed to staying up to date on the latest technology and continuing education to provide the best comprehensive care for his patients. As a member of the ADA, ODA, and the Columbus Dental society he will continue to connect with the community while educating and continually improving his patient's oral health.
Dr. Banerjee enjoys playing golf, cheering on the Buckeyes and Browns football teams, and cooking. He also loves spending time with his girlfriend, Kenzie. Together, they love trying new restaurants in Columbus, traveling, and spending time with both of their families.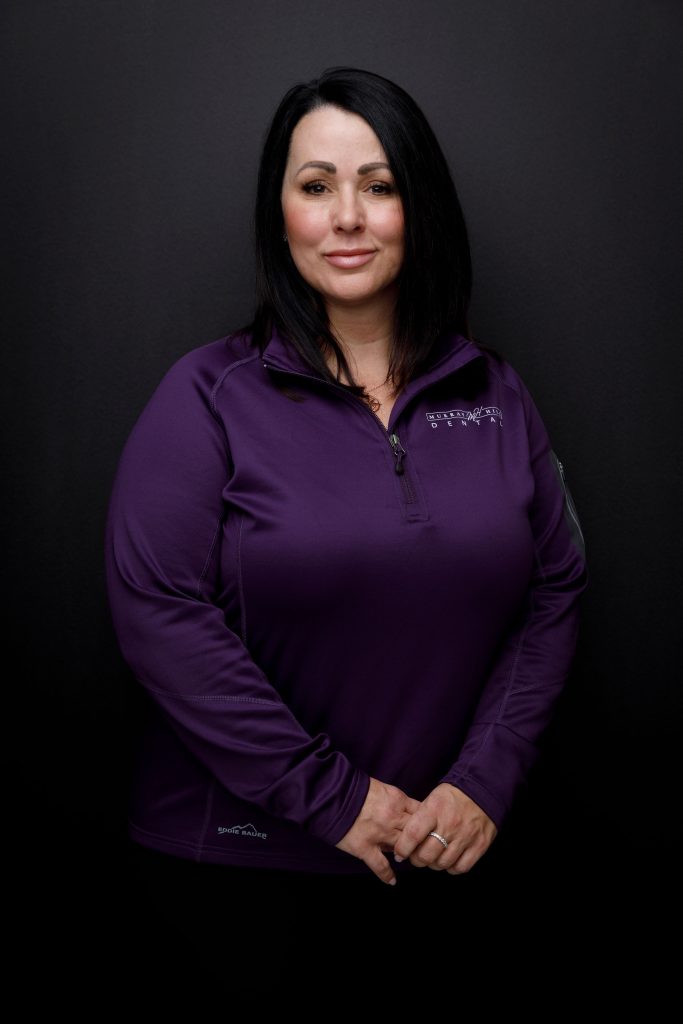 BRANDY, DIRECTOR OF OPERATIONS
Brandy has been supporting dental teams for nearly 25 years so that they can focus on their patients. She is active in the American Association of Dental Office Management as a Fellow. She believes a well-supported team and a great culture is what makes the difference in dentistry and believes Murray Hill Dental has the best culture! She lives in Heath with her significant other Aaron, dog Lexi, and grand kitty Molly. Yes, if you met both Lexi and Molly you would understand why they deserve to be mentioned. They spend their time navigating their newest challenge, running a restaurant in downtown Newark while also enjoying time with friends and their daughter Sidney.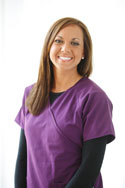 ANNIE, HYGIENE LEADER
Murray Hill Dental – West Columbus
Annie graduated in 2005 from West Liberty University with a associates degree in Dental Hygiene and completed her Bachelors of Science degree in 2009 also from West Liberty University. She has recently moved to Columbus from Steubenville, Ohio. She loves being a part of improving the overall health of her patients and loves educating the on the importance of oral health. In her free time Annie enjoys running and cooking.
THERESA, OFFICE MANAGER
Murray Hill Dental – Westerville
Theresa was born and raised in Worthington and graduated from Thomas Worthington in 1998. She comes to our office with over 20 years of dental experience. Before becoming an office manager, Theresa started off as a chair-side assistant and later became a treatment coordinator. She considers herself a dental dork and enjoys talking about dental processes and insurance benefits.
Theresa is married to her best friend, John. They have two boys, Nathan, age 10 and Bentley, age 3. They enjoy spending their time free time four wheeling and camping with their German Shepherds, Zeus and Atticus.